Cetina River
Reading time: 2 - 3 minutes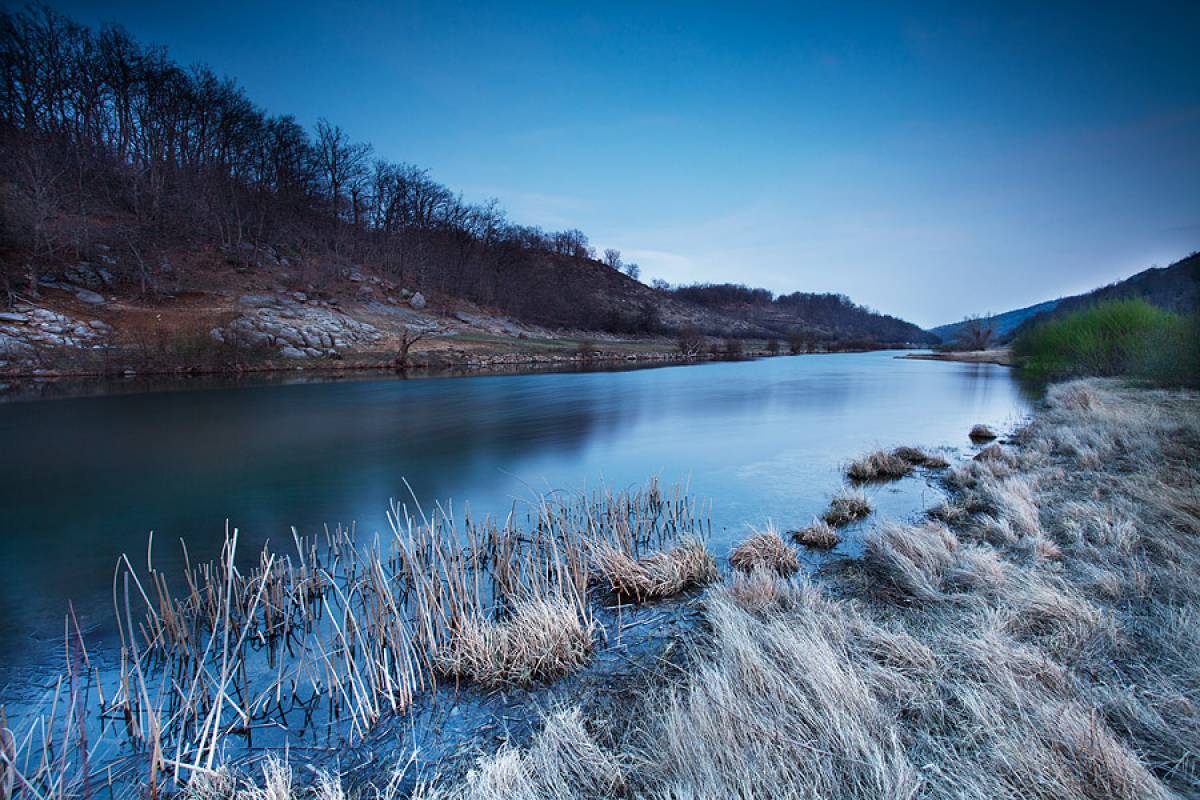 Mysterious and hitherto insufficiently explored, the karst beauty is the longest river in Central Dalmatia. Both divers and explorers have been intrigued by its vast labyrinths of underground streams, but the crystal clear and cold queen-like river seems to have remained indifferent to that. In a dignified manner, it endowes its plains with fresh life, gives drink to people and cattle and power to the turbines of hydropower plants, whereas the precious grain are ground under the stone mill wheels...
The Cetina River rises to an elevation of 385 metres in the northwestern slopes of the Dinarides, near the village of Cetina, and 7 kilometres north of the Town of Vrlika. The River has no less than eight sources, among which the largest one is the Glavaševo Lake, 130 metres in depth. Gospodska pećina cave, an opening located about one hundred metres above the source, served as shelter for a lot of people during various epochs. The banks and the mountain slopes surrounding the Cetina River shelter rich archaeological sites. A number of valuable finds, witnessing the time they date from, have been found in the surrounding karst area and in the River silt. The archaeological finds have been put on display in the Sinj Museum of the Cetinska Krajina Region.
The etymology of the River's name has been founded on unreliable sources, as according to some the River was named by the first Croats after the river Cetyina in south Poland, whereas others tend to claim that the River's name dates back to older times, when the Delmates referred to it as Kentona.
Water power of the Cetina River has been harnessed to some degree by the Peručko Lake reservoir, located 25 kilometres downstream from the River source. After having flowed into the Peručko Lake reservoir, the Cetina River flows through the karst area and the Sinjsko Polje Valley, in the direction of the Town of Sinj. Its flow continues towards Gardun near the Town of Trilj. Having entered a canyon, it flows on to the south. Overlooking the canyon, there is the Nutjak fort, the aery once having kept a lookout for unbidden guests. In former times, the fort used to defend the region west of the Cetina River from Turkish danger.
Riverside is closer and higher in the canyon, and the River itself is deep and slow. The Cetina River turns to the south-east at the village of Bisko, it flows then towards the south near the village of Šestanovac, making a turn around the Mosor Mountain at the village of Zadvarje and continuing its flow to the west. In the Town of Omiš, Cetina flows into the Adriatic Sea.
Apart from Peruča Hydropower Plant, the basin of the River Cetina includes four other significant hydropower plants: Orlovac, Zakučac, Đale and Kraljevac. Spring water bearing the name of the River is bottled at the Cetina River.