Miletin Spring
Reading time: 1 minute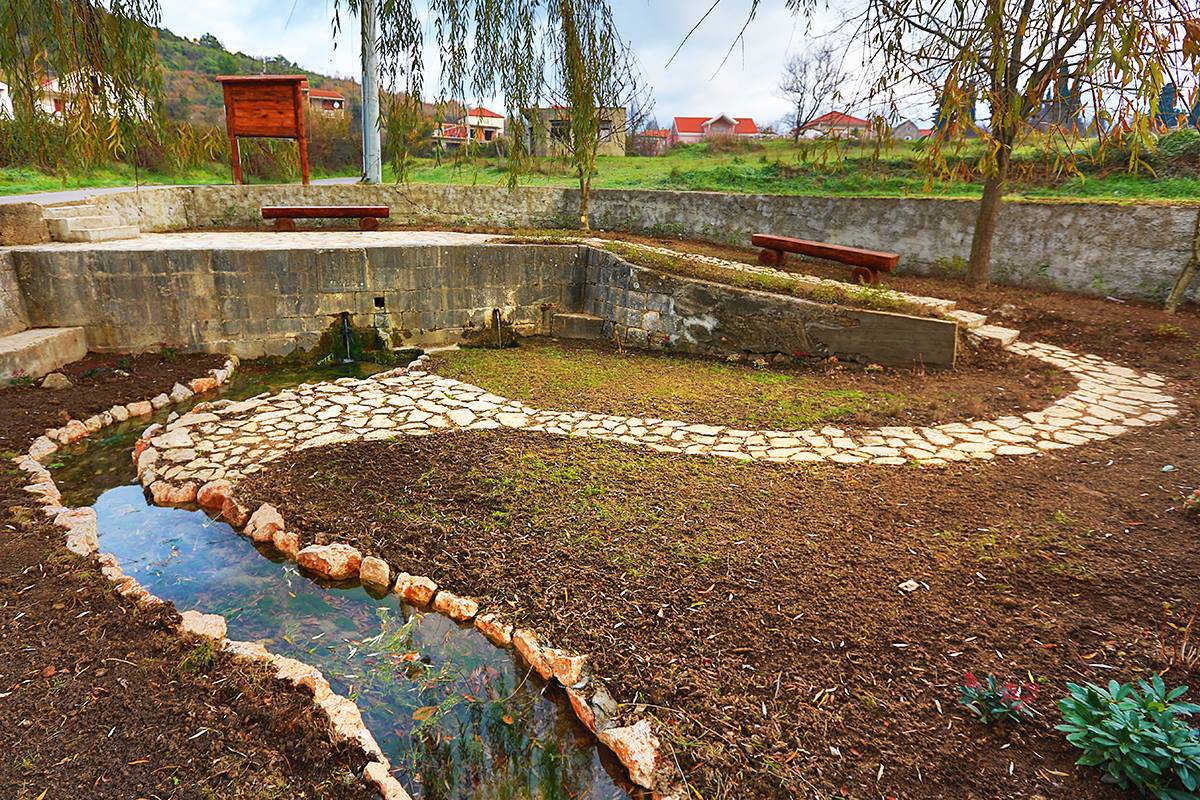 The Miletin spring is one of the famous springs in Sinj, situated northwestwards at the foot of the historic fortress of Sinj. The spring is mentioned in the works of ancient writers as well as in folk songs and tales of Sinj, as one of the several springs in the Town of Sinj with water of high quality and excellent flavour. The people of Sinj used Miletin as a source of drinking water, but also for watering their cattle and washing their clothes.
The supply of Petrovac fountain, which is located in very centre of Sinj, with water from Miletin spring dates back to 1878. Over time, however, the Miletin was neglected, particulary in 1912 when Sinj was supplied with quality drinking water from Kosinac spring.
In 1984, a campaign was launched by the people of Sinj to restore this valuable spring to its former good condition. The result of the campaign was spring catchment and the building of a concrete fence wall.
In 2013, the area was landscaped by building access paths and stone steps, placing benches and planting various ornamental plants.