Paintball
Reading time: 1 - 2 minutes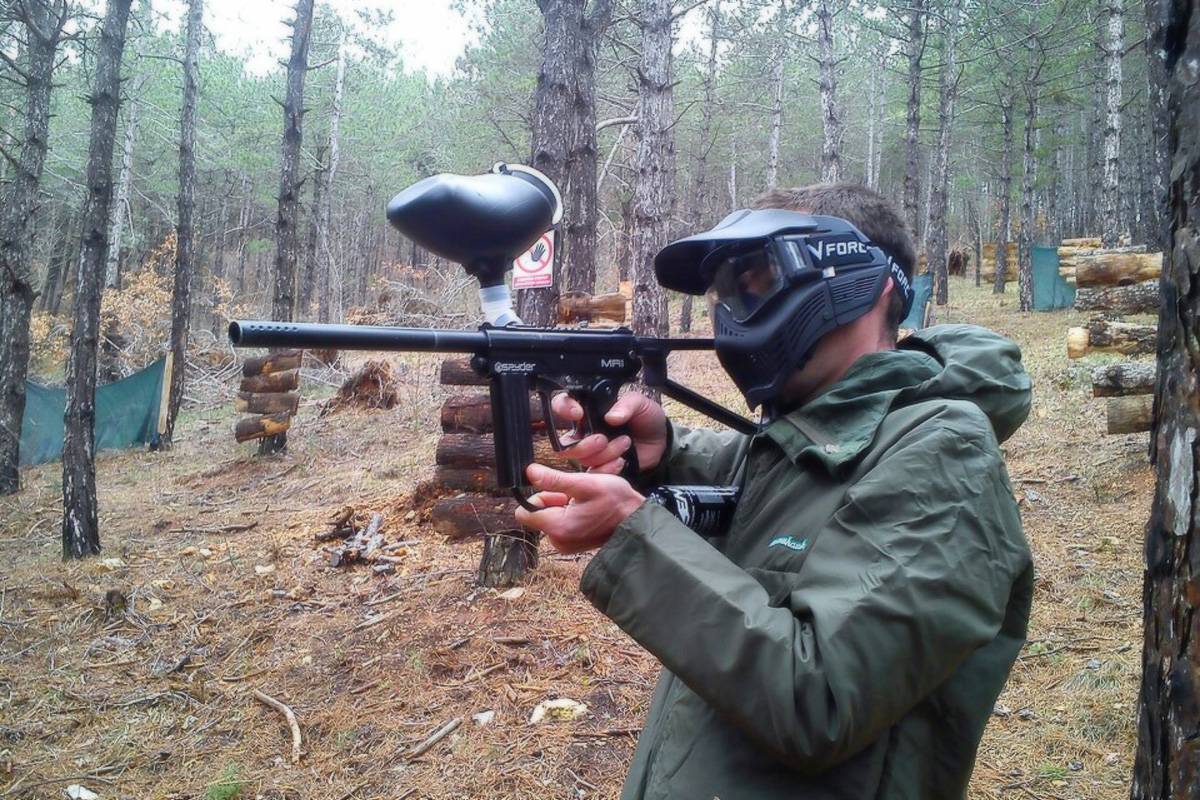 Paintball is a game in which participants compete, in teams or individually, to eliminate either one or more opponents by shooting and marking them with small balls containing dye, propelled from a device called a paintball marker. The winner is a team or a player who is the first to accomplish the goal or the last to stay in the game. Paintball can be played in outdoor fields as well as in indoor fields called paintball grounds or paintball fields.
In the last 20 years, paintball has become one of the most exciting extreme sports played in natural surroundings in 110 countries in the world. It is estimated that more than 15 million people all over the world are active paintball players. The paintball game was first held in the United States in 1981.
Paintball is a fun game based on adrenaline. Although no comprehensive study has been carried out, the game is assumed to be beneficial to physical condition since it involves continuous movement. Besides that, it introduces participants to teamwork and helps building their self-confidence, but it also helps individuals to develop their self-starting skills. Intelligence and teamwork are the key to success in the paintball game. Physical strength is only partly important, with good tactics and determination of a team.
'Carpe Diem' Adventure Tourism Association