Riding
Reading time: 1 - 2 minutes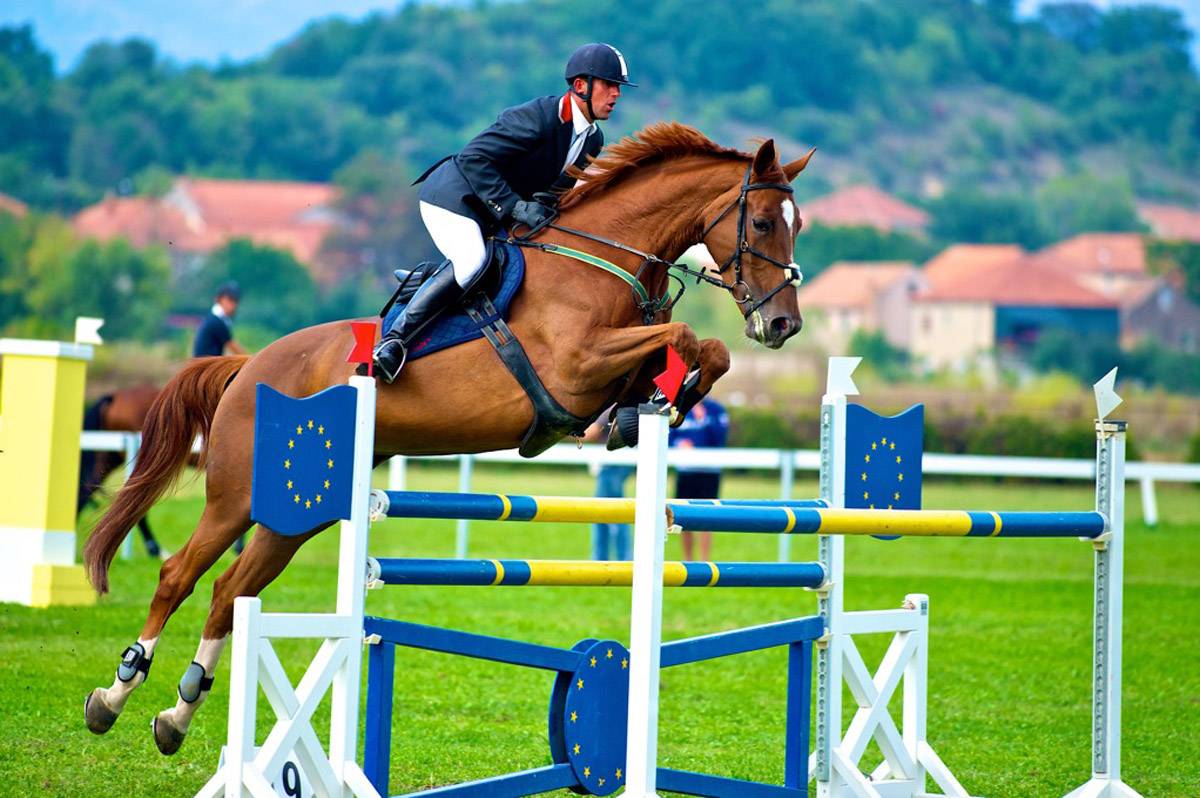 Horse breeding and training has always been a distinctive characteristic of Sinj and the Cetinska Krajina Region. For more than three centuries now Sinj has been the town of the Alka Tournament. Besides that, Sinj has traditionally hosted a number of local and international hurdle and gallop tournaments. The development of Sinj equestrian sport was encouraged by the holding of the 1979 Mediterranean Games in Split. On that occasion Sinj racecourse, Hipodrom, was completed and put into use. Equestrian sport contests were held there. Sinj Hipodrom is the second largest in Croatia, following the Zagreb one.
The equestrian club Alkar has spawned a number of top horse riders and internationals since its foundation in 1968. Greater Sinj also comprises many smaller private-owned stud farms of high reputation and nowadays there are five equestrian clubs there.
Besides the riding school for beginners and advanced learners, several clubs have on offer the therapy riding, which has produced exceptional results in the therapy of disabled persons.
New tracks have been built which should attract a greater number of enthusiasts of nature, horses and adventure tourism.
Equestrian Clubs
Konjički galopski klub Piket
Alkarska ergela d.o.o.
Šetalište Alojzija Stepinca 2
21230 Sinj
This email address is being protected from spambots. You need JavaScript enabled to view it.
Horse Racing Clubs